A less muscular, more feminine woman is gracing the cover of Oxygen magazine this month. Amber Elizabeth is a self proclaimed tomboy, a model, a wife and a fitness enthusiast. While her workout schedule looks less weight training oriented than past cover models, it seems she is the more realistic cover model they've had in a while…
Check out her workout schedule here.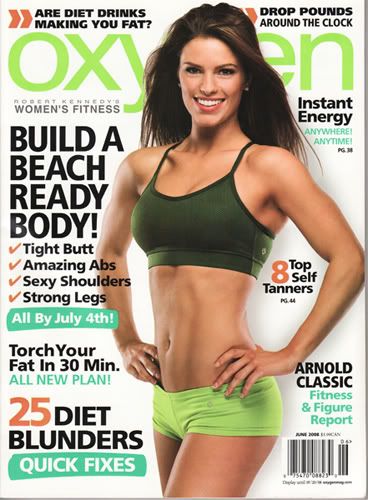 Check out the new issue of Oxygen on STANDS NOW!